Looking for Great Internet Service?
In a hurry and just want to check if you are in our coverage area?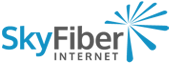 It's not just a slogan, it's our mantra.
We've all been there: The over-committed and underwhelming experience of signing up for high-speed internet through a large provider. That's why we created SkyFiber!
To give you a reliable and local option where you never have to wait to get the answers and assistance that you need.
If you would rather dance with rattlesnakes than deal with your cable or telecom company then it's time to explore a better option. We treat our customers like what you are; our neighbors.
We are the professionals you need for your stable, reliable Internet connection in apartments. SkyFiber can assist you during the design build process or retrofit to give all of your tenants access to high speed Internet.
Live in an apartment now? Give us a call! You don't have to be the landlord!
Residential Subdivisions and New Builds
Homes need the most reliable Internet service around. Thankfully you have SkyFiber to help. Get reliable service and the best customer experience in the space!
We can assist builders quickly and efficiently. For us, customer experience is our top priority, that's why our customer service team is based right here in Nevada.
Large Telecom companies are stretched too far and wide to give you the personalized customer experience that you deserve. Because we are local, we pride ourselves in making sure that you are taken care of.
Check Availability and Pricing INSTANTLY
Chances are, we've got you covered with the speed and features you need.
*Your information is only used internally to check for service coverage and to give you the best damn support around. You'll only be contacted upon request.