March 2023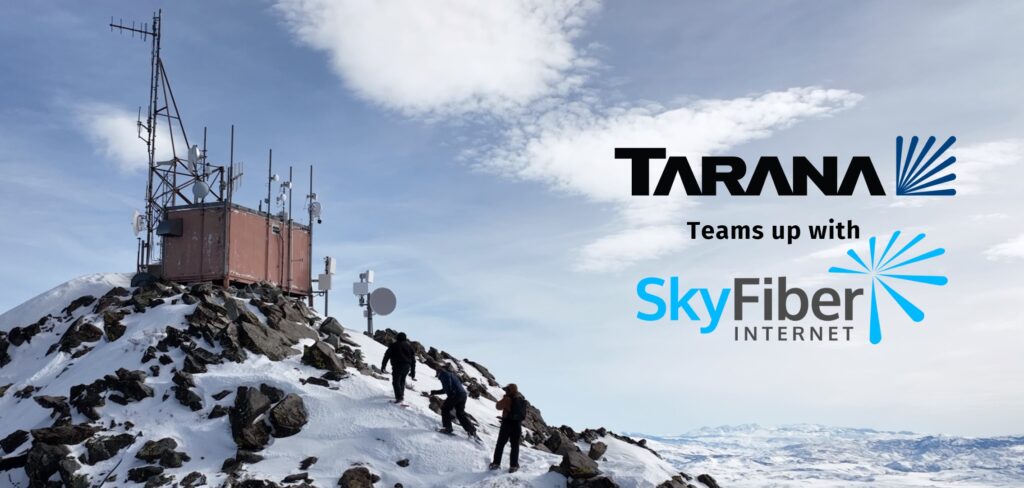 Sky Fiber Internet was established in 2003 as Hot Spot Broadband to address a need brought to our attention while we were in the Electrical Contracting business. We later rebranded to Sky Fiber Internet for marketing purposes and have been dedicated to providing the fastest and most reliable internet services to hard-to-reach rural areas. As a local company employing local Nevadans, we are proud to serve the community we live in. Over the past two decades, we have undergone several technological advancements to extend and improve our service and coverage from Reno/Sparks to encompass Northern Nevada and Tahoe/Truckee, areas which larger companies such as the cable and phone companies saw no good business reason to serve.
We are excited to announce that we are once again have been testing and deploying the latest cutting-edge technology, thanks to our partnership with Tarana Wireless. https://www.taranawireless.com/ Despite the equipment being significantly more expensive, we partnered with Tarana because their technology and patents set them apart from the other players in the industry. By deploying this equipment, we bring you a level of service never experienced in the fixed-based wireless industry. What does this mean for you? More speed and no bottlenecks. Keep an eye out for further announcements about the new Sky Fiber Networks Tarana packages, which will soon be available in your area. Our residential packages will range from 100×25 to 400×100, and we will also be offering commercial and business wireless speeds starting from 100 Megs to 5 Gigs and 10 gigs available with some of the newest equipment on the market.
Sky Fiber Networks also provides fiber services to businesses, usually at a more competitive price point than other carriers. Additionally, we have a variety of backup options from fixed-based wireless to LTE 4G and 5G in most areas. We can provide this as a Dual WAN backup circuit or with SDWAN options. Next month, we will be announcing our new packages to our current clients at a discounted rate as an upgrade. We will contact you directly with your upgrade options to the new Sky Fiber Networks packages.
If you are interested in a new package, please fill out the form right below.
Article by:
Garry Gomes
Founder & CEO
Join our Tarana Upgrade Waiting List!
---
Billing Update: Our new billing system is up and running!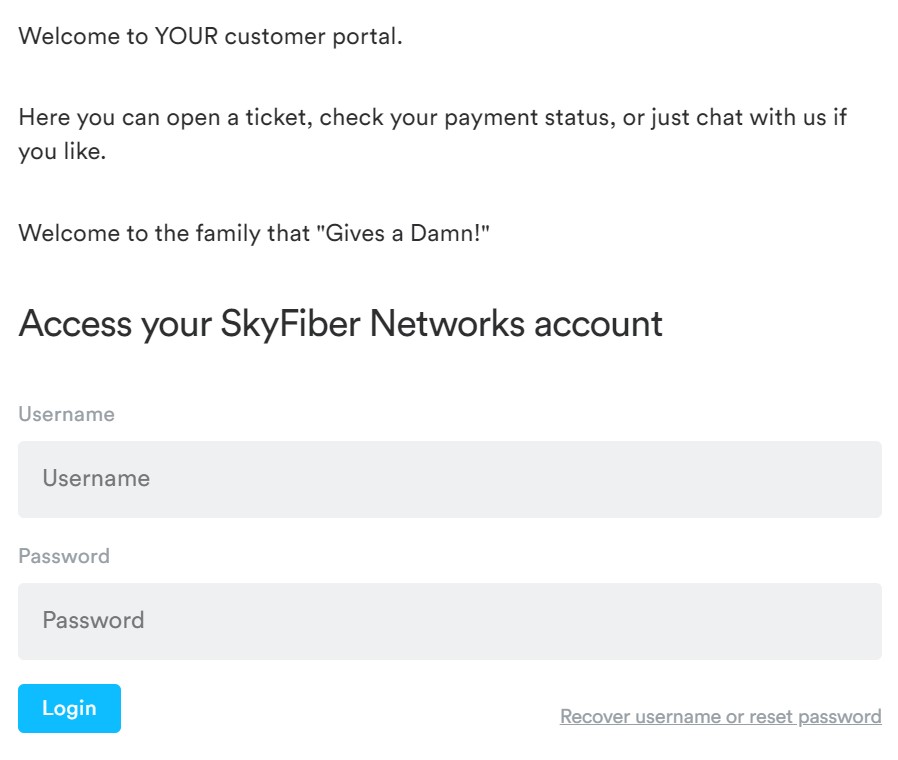 As many of you know we are moving to a new billing system that will make paying your monthly internet service easier than ever before. Click the link below and experience a safe, secure and effortless way to pay for your service today! https://portal.skyfibernetworks.net/
Employee Spotlight: Ashlee Rodriquez
Customer service is one of the most critical aspects of any
business, big or small. For a small business, it can make or
break the success of the company. Providing excellent
customer service is essential to building a loyal customer
base and attracting new customers. Ashlee Rodriguez has
been Tier 1 Tech Support for Sky Fiber Internet for over three
years and understands how truly important these concepts
are. Take a few minutes, watch the video to the left and meet
Ashlee Rodriguez, our Employee Spotlight for March 2023!
---
Local Lens: Color of Neon
Neon signs have been around since the early 1900s, and have
been a staple in the world of advertising and design ever
since. From iconic Coca-Cola and Budweiser signs to the
neon-lit streets of Downtown Reno, these colorful and
vibrant signs have captured our attention and imagination
for generations. In a world where digital screens and LED
lights dominate our visual landscape, there's something
uniquely charming and timeless about a neon sign. And with
businesses like The Color of Neon keeping the craft alive and
thriving, we can be sure that these iconic signs will continue
to capture our attention and imagination for many years to
come.
---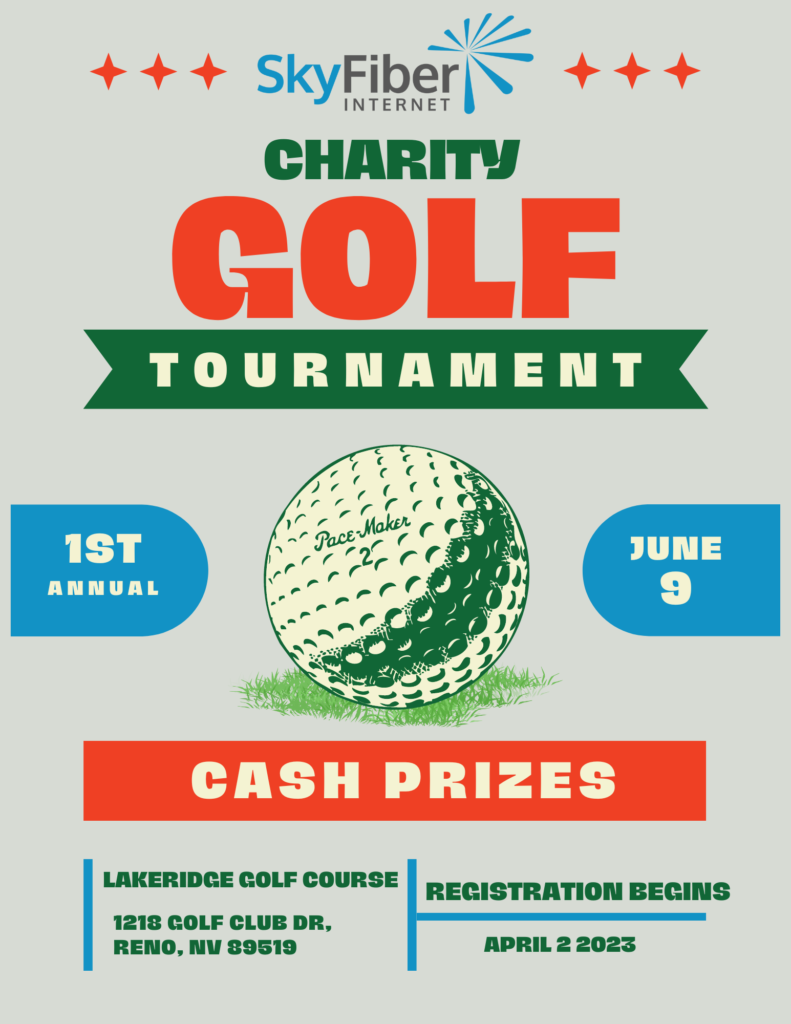 Sky Fiber Internet's 1st Annual Charity Golf Tournament
Registration begins April 2nd, more info coming soon!